Rap music festivals celebrate the thriving culture of hip-hop through live performances and artistic displays. These festivals have taken off globally, drawing huge crowds with their line-ups of chart-topping mega-stars and up-and-coming underground acts.
They also incorporate elements beyond music, with installations and workshops highlighting the other creative forms that make up the hip-hop lifestyle, such as street art and dance battles. The events provide an immersive and authentic experience for hip-hop fans, and allow new artists to showcase their talents and connect with their audience.
The rising popularity of rap music festivals is a testament to the enduring appeal of hip-hop culture and its ability to continually evolve and engage new generations of fans.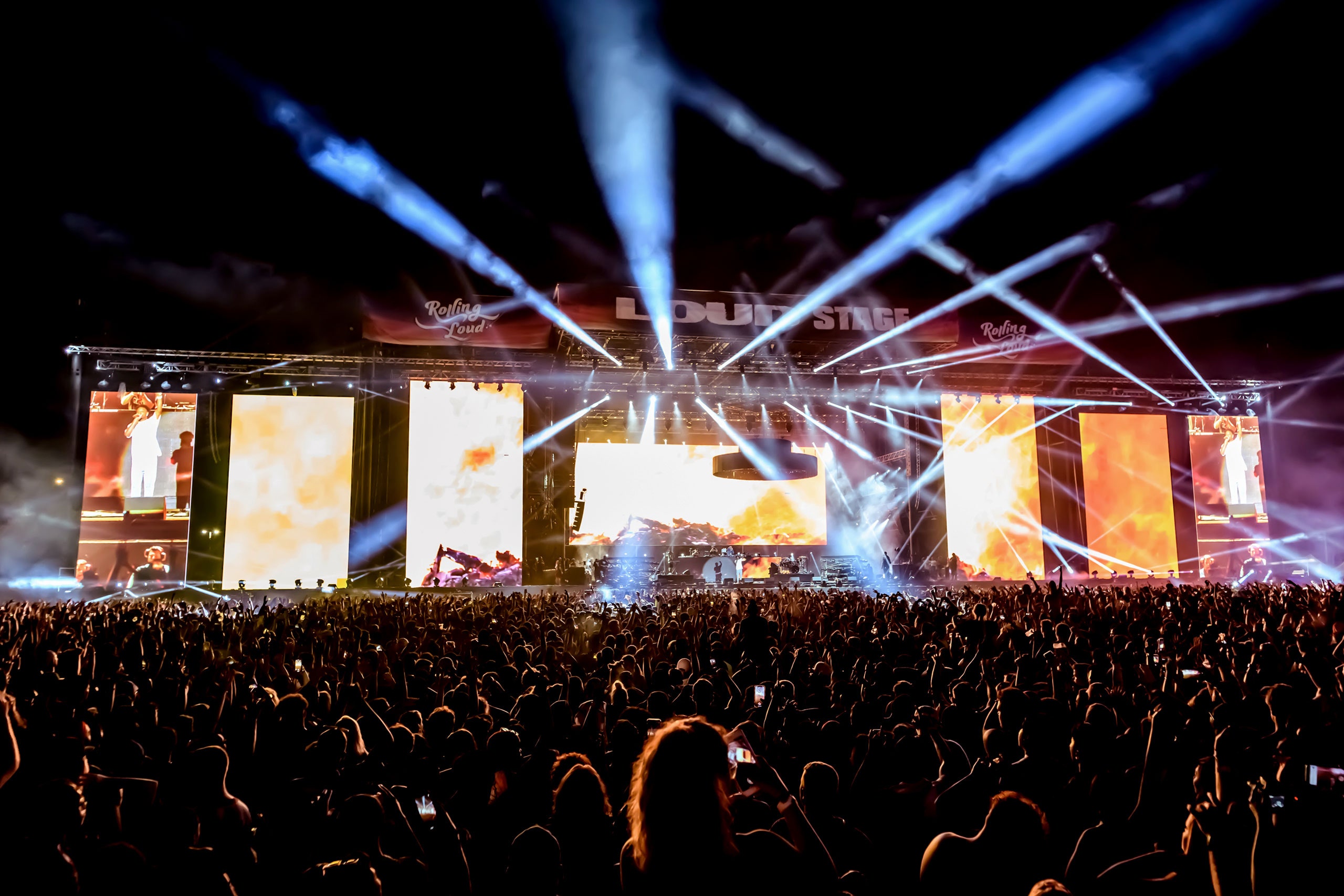 Credit: www.newyorker.com
The Rise Of Rap Music Festivals
Rap music festivals have become increasingly popular in recent years. With a growing demand for rap music, more and more festivals have been popping up in different parts of the world. Rap music is enjoyed by people of all ages, races, and backgrounds, causing many festivals to include this genre in their line-up.
In this blog post, we will explore the rise of rap music festivals, their history, evolution, and why they have become so popular.
The History Of Rap Music Festivals
Rap music festivals have been around since the 1980s. However, they were not as popular as they are now. The first rap festival was the fresh fest, which ran from 1984 to 1985. The festival featured some of the most prominent artists of the time, such as run-dmc, whodini, and doug e.
fresh. After that, festivals focused on rock, country, and pop music, with only a small number of rap festivals taking place.
Why Has Rap Music Become So Popular At Festivals In Recent Years?
There are several reasons why rap music has become so popular at music festivals:
Rap music has gained mainstream popularity with younger generations, increasing the demand for it at festivals.
The music industry has recognized rap music as a viable market, leading to more festivals dedicating line-ups to these artists.
Rap music has grown and diversified, which has made it more appealing to wider audiences.
Rap music has become more socially conscious, addressing issues such as racism, politics, and social justice, providing festival attendees with a chance to explore and experience various perspectives.
How Have Rap Music Festivals Evolved Over Time?
Over time, rap music festivals have evolved significantly. Today, they are no longer just about the music; they are a whole experience. Here are some examples of how rap music festivals have evolved:
Festivals have expanded to include various genres that appeal to a broader spectrum of people.
Attendees can now enjoy a range of activities, such as food, art, and fashion shows, in addition to the music.
Social media has made it easier for fans to connect with each other and share their experiences, creating a sense of community within the festival culture.
Festivals have become more environmentally conscious, striving to reduce waste and promote eco-friendliness.
Live-streaming has become popular, giving fans who cannot attend the festival a chance to watch the performances online.
As rap music continues to gain popularity, so do rap music festivals. They are a celebration of not only the music but also the culture, providing attendees with unforgettable experiences. From its humble beginnings in the 1980s, rap music festivals have evolved, attracting larger and more diverse audiences.
Today, they are a staple in the music industry, continuing to showcase some of the best rap artists around.
Essential Elements Of A Successful Rap Music Festival
The Top Cities For Rap Music Festivals
Rap music festivals can take place in many cities around the world, but some cities have built their reputation for hosting the best rap music festivals. Here are some of the top cities for rap music festivals you should know:
Atlanta, georgia: The birthplace of trap music and home to some of the biggest names in the rap industry such as lil baby, future, and young thug.
Miami, florida: Home to the famous rolling loud festival, and the iconic artist rick ross.
Los angeles, california: The city of angels has given birth to many legends of rap music and hosts some of the biggest festivals like camp flog gnaw.
New york city, new york: The birthplace of hip hop, and home to some of the biggest names in the industry like jay-z and nas.
London, england: Hosts some of the best rap and hip-hop festivals like wireless and lovebox.
The Importance Of Venue Selection
Choosing the right venue for a rap music festival is critical to its success. Here's why:
Capacity: The venue must have enough capacity to accommodate all the festival-goers comfortably.
Accessibility: A venue that is easy to access is ideal for a festival, allowing both performers and attendees to arrive without hassle.
Safety: It's crucial to ensure that the venue is safe for everyone who attends.
Facilities: Adequate facilities like parking space, washrooms, and food vendors are necessary to ensure the convenience of festival-goers.
Tickets And Pricing
Ticket sales are one of the primary sources of revenue for a music festival, and pricing plays a significant role in determining its success. Here are some key points to keep in mind:
Early bird tickets: Offer discounted early bird tickets to help tickets sell fast and create hype for the festival.
Incentives: Introduce incentives like vip tickets and backstage access to attract more buyers.
Pricing: The pricing of the tickets should be such that it is fair according to the artist line-up and the venue's capacity, but still affordable for the festival-goers.
Music Lineups And Headliners
The success of a rap music festival depends on the artists performing at the festival. Here are some key points to consider when creating a music lineup:
Popular headliners: Must-have headliners who are already very popular and can attract a large audience.
Up-and-coming artists: Include newly emerging artists in the lineup to keep the audience excited and engaged.
Variety: Make sure the lineup is diverse with different styles and genres of rap and hip hop music.
Artistic Production And Stage Design
The production and stage design are crucial to delivering a unique and memorable experience for the audience. Here are some key points to keep in mind:
Stage design: The stage design should be impressive and eye-catching, creating an immersive experience and an attractive visual backdrop to the performers.
Lighting and visuals: Lighting can add drama to the performance and should be synchronized with both music and visuals.
Sound system: A high-quality sound system is crucial to delivering a great performance.
Food And Beverage Options
Food and beverage options are essential to keep the audience fueled throughout the festival. Here are some key points to consider:
Variety: Offer a variety of food and drink options catering to different tastes and dietary needs.
Quality: Make sure that the quality of food is high and meets the standard expectations of the audience.
Convenience: Ensure that food and drink vendors are easily accessible and have minimal wait time.
Amenities And Activities For Festival-Goers
Finally, providing additional activities and amenities for festival-goers can enhance their experience and ensure they keep coming back for more. Here are some key points to consider:
Chill zones: Provide chill zones for the audience to sit and relax between performances.
Interactive elements: Include interactive elements like photo booths and graffiti walls to keep the audience engaged.
Activities: Offer additional activities like games and sport for the audience to participate in throughout the festival.
Getting Ready For A Rap Music Festival
Rap music festivals are an exciting time for music lovers to come together and celebrate their favorite artists. However, attending a festival for the first time can be overwhelming. Here's a guide on how to prepare for a rap music festival and make the most out of your experience.
What To Expect At A Rap Music Festival
Rap music festivals are known for their high energy and intense crowds. Expect to see big-name headliners, underground talent, and up-and-coming artists all in one place. The sound is loud, and the bass is shaking, so prepare yourself for an unforgettable experience.
Planning Your Travel And Accommodations
Plan your travel and accommodations well in advance to ensure that you're not left scrambling at the last minute. Look for hotels or airbnb rentals that are near the festival grounds. It's best to choose lodging near the venue to avoid long commutes to and from the festival.
If you're flying in, try to arrive at least a day before the festival to ensure that you're not running late on the day.
Safety Tips For Festival-Goers
Festivals can be crowded and overwhelming, but there are a few ways to make sure that you stay safe. First, stay hydrated by drinking plenty of water throughout the day. Second, stick with your friends and don't wander off on your own.
Third, be aware of your surroundings and keep an eye out for any potential hazards. Fourth, protect yourself from the sun by applying sunscreen and wearing a hat or sunglasses. Finally, never leave your belongings unattended and keep them close to you at all times.
What To Wear And Pack
When it comes to rap music festival attire, comfort is key. Wear light and breathable clothing, especially if you're attending a festival in the summer. Sneakers or closed-toe shoes are a must, as well as a raincoat or poncho to prepare for any unexpected weather.
Consider bringing a small backpack or crossbody bag to carry your essentials such as your phone, wallet, and portable charger.
Essential Items To Bring
Make sure to pack some essential items such as sunscreen, earplugs, a portable charger, and a reusable water bottle. Bring a hat, sunglasses, or a bandana to protect yourself from the sun. Don't forget to pack some snacks to keep your energy levels up throughout the day and a small first aid kit just in case.
How To Make The Most Out Of Your Festival Experience
Finally, to make the most out of your festival experience, be open to new experiences and enjoy yourself. Take advantage of the opportunity to see new artists and discover new music. Don't be afraid to strike up a conversation with fellow music-lovers, dance and sing your heart out, and create unforgettable memories with your friends.
Attending a rap music festival can be the experience of a lifetime. As long as you prepare well and keep these tips in mind, you are sure to have an amazing time. Happy festival-going!
Highlights Of Popular Rap Music Festivals
Rap music festivals have become a huge crowd-puller, featuring exciting performances, exclusive merchandise, and gourmet food options. These festivals also offer a chance to listen to some of your favorite rap artists with your friends and family, in a lively and entertaining vibe.
Here are some of the popular rap music festivals to look out for:
Coachella
Coachella is a music and arts festival held annually in california, usa. It is popularly known for its stunning showcase of musical talent, including rap music. Here are some of the highlights of the festival:
Features renowned rap artists like kendrick lamar, childish gambino, and travis scott.
An opportunity to catch exciting cultural performances and street art displays.
An array of delicious local and international food stalls to satisfy your taste buds.
The festival offers a camping option, which is an excellent way to experience the event to the fullest.
Rolling Loud
Rolling loud is a three-day hip hop festival that has been held in different cities in the usa. It is the perfect festival for rap music lovers, with an lineup that will make your head spin. Here are some of the exciting things to expect from the rolling loud festival:
The festival boasts an electric lineup of rap artists, including drake, j. cole, and future, to name a few.
Visitors can take advantage of the festival's art installations, food vendors, and merchandise booths.
A perfect festival for individuals who want an excellent musical experience with unbridled energy and excitement.
Rolling loud is a must-visit festival for all rap fans.
Lollapalooza
Lollapalooza is a four-day chicago-based festival that flaunts various genres of music, including rap music. The festival is a perfect opportunity to listen to your favorite rap tunes. Here are some of the highlights of the festival:
A diverse range of rap artists such as tyler, the creator, dababy, and megan thee stallion are part of the festival's impressive lineup.
The festival offers visitors an excellent opportunity to savour tasty food from the best local vendors.
Lollapalooza is a great way to unwind with your friends amidst lively music to dance to.
Afropunk
Afropunk is a festival based on celebrating black culture and music. It is a revolutionary festival that combines various artistic expressions such as rap music, fashion, and activism. Here are some of the exciting things to expect from the festival:
Afropunk showcases some of the underground rap music artists and offers a unique and refreshing experience for rap lovers.
The festival boasts an impressive lineup of legendary artists such as lenny kravitz, erykah badu, and jill scott.
The festival offers a vibrant and inclusive environment perfect for individuals who want to celebrate black culture and their identity.
Hangout Music Festival
Hangout music festival is an annual festival held annually in gulf shores, alabama, usa. It is a perfect destination for visitors looking for a unique and unforgettable experience. Here are some of the highlights of the festival:
The festival offers an entertaining lineup of rap artists such as post malone, juice wrld, and travis scott.
Hangout music festival offers a wide range of activities such as beach volleyball, fresh seafood, and after-parties.
A perfect festival to enjoy under the sun and on the beach with friends and family.
Governor'S Ball
Governor's ball is a three-day festival that takes place in new york city, usa. The festival prides itself on showcasing various genres of music, including a star-studded rap lineup. Here are some of the exciting things to expect from the festival:
The festival features a brilliant lineup of artists, including tyler, the creator, 21 savage, and post malone.
Visitors can enjoy delicious food from exclusive food vendors and unwind in the hammocks at the festival.
The festival offers a range of activities, including silent discos, to make visitors' experiences fantastic.
Rap music festivals are events that offer an excellent opportunity to experience some of the best in the rap music genre. Whether you are a die-hard fan or just exploring the genre, these festivals are perfect destinations for you. So get your tickets and enjoy the exciting experiences that these festivals have to offer.
Frequently Asked Questions On Rap Music Festivals
What Are Some Popular Rap Music Festivals In The Us?
From rolling loud to lollapalooza, the us has a wide selection of popular rap music festivals. Other notable events include the broccoli city festival, soundset, and buku music + art project.
How Much Do Tickets For Rap Music Festivals Cost?
The cost of tickets for rap music festivals varies depending on the event. Tickets for popular festivals like rolling loud and lollapalooza can cost several hundred dollars. On the other hand, smaller festivals like broccoli city may offer tickets for under $100.
What Is The Best Way To Prepare For A Rap Music Festival?
To fully prepare for a rap music festival, be sure to dress comfortably, wear comfortable shoes, and bring sunscreen and a refillable water bottle. Be ready to dance and check the event's website for any prohibited items or other important information.
How Long Do Rap Music Festivals Usually Last?
Most rap music festivals last for several days. Some festivals, like rolling loud and bonnaroo, can last for up to four days. Other festivals may only last for a single day.
What Is The History Behind Rap Music Festivals?
Rap music festivals date back to the 1980s with the advent of hip hop culture. One of the earliest notable festivals was the fresh fest in 1984. Since then, rap music festivals have grown significantly in popularity, with events all around the world.
Conclusion
As we conclude our discussion on rap music festivals, it's evident that these events have become a staple in the music world. With their unique blend of music, culture, and fashion, rap festivals offer an unforgettable experience that brings together people from all walks of life.
From the legendary performances to diverse fan bases, rap music festivals have something for everyone. As the genre continues to evolve, we can expect to see even more innovative festivals popping up around the globe. Remember to plan ahead, stay safe, and make the most out of your experience.
Whether you're a die-hard fan or simply curious about the culture, attending a rap music festival is an experience worth having. So, grab your ticket, turn up the volume, and get ready to immerse yourself in the world of rap music.