Chad "Focus" Arrington is a shining example for creative individuals who aspire to follow their dreams while simultaneously building wealth through their passion. As a multifaceted entrepreneur, Chad has carved out an impressive path for himself in the world of music, online marketing, and business consulting, inspiring others to pursue their dreams and achieve success.
Born and raised in Baltimore, Maryland, Chad has always been driven by a relentless desire to succeed. With his unwavering determination and innate creativity, he has managed to excel in various entrepreneurial ventures, both online and offline. Chad's journey began when he founded Focus Music Entertainment, where he currently serves as the CEO. This platform allowed him to showcase his artistic prowess while also providing a launchpad for other talented musicians.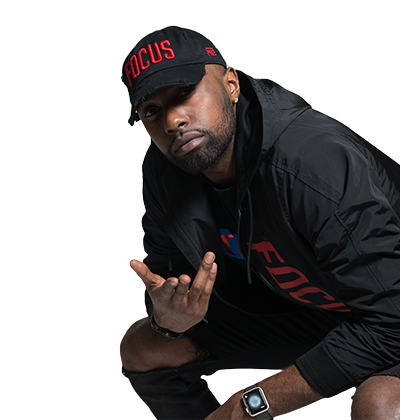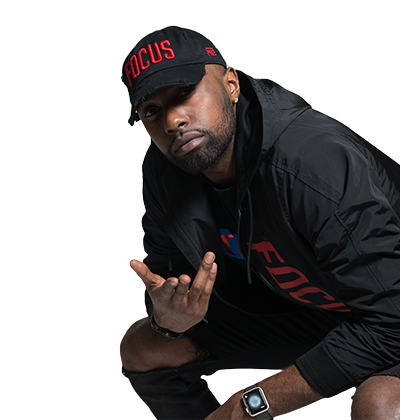 Chad's talents are not limited to the music industry, as he has also made a name for himself in the realm of online marketing and business consulting. He has leveraged his experience and success in these fields to help others grow their businesses, both online and offline. As a business consultant, Chad has empowered countless individuals to turn their passion into a profitable venture, providing them with the necessary tools, strategies, and guidance to thrive in their respective industries.
Chad's impressive entrepreneurial portfolio extends beyond the music and online marketing worlds, with ownership stakes in various businesses, including brick-and-mortar establishments. This diverse background has provided him with a unique perspective on the challenges faced by businesses across different sectors. Chad's ability to draw from his own experiences has made him an invaluable resource for those looking to launch or scale their ventures.
Through his various endeavors, Chad "Focus" Arrington has become a beacon of inspiration for creatives and entrepreneurs alike. His dedication to empowering others is evident in his work as a business consultant, where he consistently helps clients transform their lives by embracing their passion and turning it into a sustainable source of income. Chad's unwavering commitment to success, combined with his ability to inspire and guide others, makes him a true force to be reckoned with in the world of entrepreneurship.
In summary, Chad "Focus" Arrington is a trailblazer for creative individuals who wish to harness their passion to build wealth and achieve their dreams. As an artist, CEO, online marketer, business consultant, and owner of multiple businesses, Chad has demonstrated that with determination, hard work, and the right guidance, anyone can overcome obstacles and achieve greatness. His inspiring journey serves as a testament to the power of passion, persistence, and creativity in the pursuit of personal and professional success.