Rap music festivals will take place in 2023, offering a platform for established and up-and-coming rap artists to showcase their talents. The world of rap music continues to grow exponentially, with every passing year.
Fans of this genre eagerly wait for upcoming rap music festivals, where they can experience the energy and vibrancy that these events offer. In 2023, the stage will be set for renowned and then-rising rap artists from across the globe to perform in front of adoring fans.
The festivals will offer a platform for artists to showcase their talents, share their music, and engage with audiences in an unforgettable way. With the prospect of new and emerging artists seeking out opportunities to display their work, these events will surely attract music enthusiasts of all ages and backgrounds. The 2023 rap music festivals promise to be a thrilling celebration of an ever-popular genre and an opportunity for audiences to experience the magic of this lively music firsthand.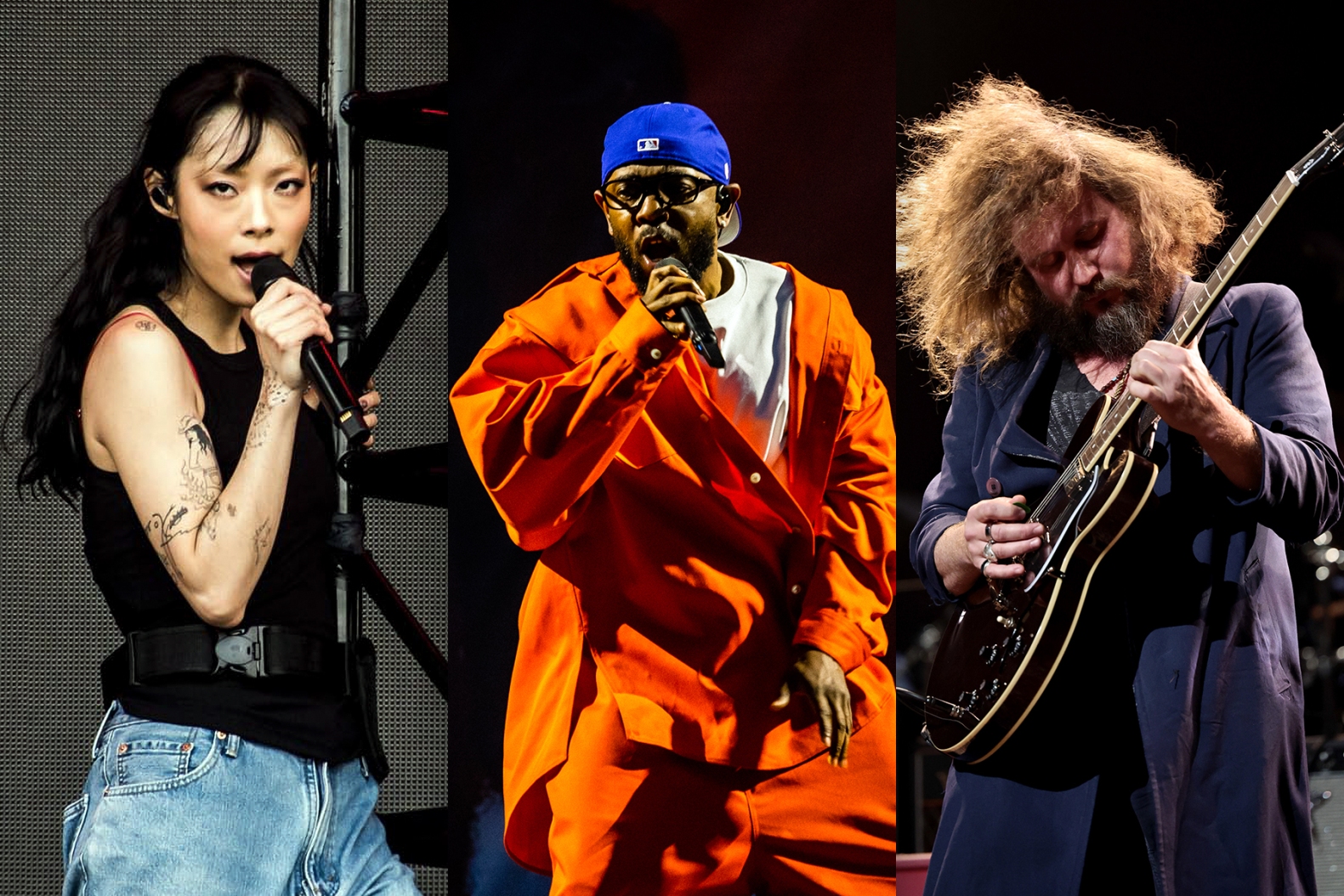 Credit: www.rollingstone.com
The Best Epic Rap Music Festivals In The World
In recent years, rap music has topped the charts and has become a global musical sensation. People from around the world gather at rap music festivals to enjoy live performances by their favorite artists. In this blog, we will explore some of the most popular rap music festivals, including rolling loud, lollapalooza, and coachella, and why they attract thousands of fans every year.
Rolling Loud: A Paradise For Hip Hop Lovers
Rolling loud is one of the world's largest rap music festivals and is a hip-hop lover's paradise. It is held annually in multiple locations, including miami, california, new york, and portugal, and features performances by top international and regional artists.
Here are some of the reasons why rolling loud is a must-visit festival:
The festival presents the perfect blend of established and upcoming artists.
The vibrant and energetic atmosphere of the festival is unparalleled, making it every rap music lover's favorite destination.
The festival is known for surprises, from surprise guests to exclusive singles, making it an unforgettable experience for fans.
Lollapalooza: More Than Just A Music Festival
Lollapalooza originally started as a rock festival before evolving to include different genres including rap. It is an annual music festival held in chicago and is known for its unique lineup of artists each year. Lollapalooza stands out from other festivals because of:
Its diversity in music, including but not limited to hip hop
Its focus on art and culture, with an entire section dedicated to the visual arts showcasing various artistic genres from all over the world.
Its emphasis on sustainability and eco-consciousness as they aim to reduce the carbon footprint of the festival.
Coachella: Where Music Meets Fashion
Coachella is an annual music festival held in california, and it's known not only for its music line-up but also for its fashion. It's a celebrity hotspot where people come to see and be seen. Here's why coachella has become a globally recognized brand:
Its star-studded artist line-up, with multi-genre performances, including rappers and hip-hop artists.
Its celebrity sightings and fashion statements create a unique blend of glamour and festivity.
Its focus on social media and technology creates a significant online presence and attracts a global audience, making it one of the world's most iconic festivals.
The world's most popular rap music festivals are all unique but share similar characteristics. They offer top-notch lineups, impeccable festival experiences, and unforgettable moments. Each of these festivals should be on every hip hop lover's bucket list, making it a must-visit to experience the magic of rap music and feel the power of music that binds us all.
Rolling Loud
Rolling Loud: The Best Rap Music Festival In The World
Rolling loud, the world's premier rap music festival, has been dominating the music scene since its inception in 2015. With sold-out events across the us, europe, and asia, rolling loud has attracted thousands of rap fans from all walks of life.
In this section, we'll delve into the festival's history and what sets it apart from other music festivals.
Detail The History Of Rolling Loud And Why It'S Regarded As One Of The Best Rap Music Festivals In The World
Rolling loud was founded in miami in 2015 by matt zingler and tariq cherif. Their vision was to create a festival that showcased the best artists in the rap genre. The first rolling loud festival took place in miami and featured artists such as kendrick lamar, future, and travis scott.
The festival's success led to more events across the us, europe, and asia, with each festival boasting bigger and better lineups than the previous ones. Rolling loud is now regarded as the best rap music festival in the world, with fans eagerly anticipating each year's lineup.
Highlight The Top Performers And What To Expect From The Event
One of the reasons rolling loud is so popular is its star-studded lineup. Past performers include the biggest names in rap such as j. cole, cardi b, lil wayne, post malone, and many more. Fans can expect to see some of their favorite artists performing live and engaging in unprecedented collaborations.
The festival is more than just music; it's an experience. Rolling loud offers a range of activities and attractions alongside the music, such as carnival rides, arcades, and art installations. Festival-goers will have the opportunity to enter the world of their favorite artists and indulge in the hip-hop lifestyle.
Rolling loud has made its mark in the music festival scene as the ultimate destination for rap lovers. Its impressive lineup of performers and unique experience promises to captivate fans year after year.
Lollapalooza
Rap music festivals are amongst the most anticipated events in the music industry. Among them, lollapalooza has quickly become one of the most significant and popular rap music festivals globally. The festival offers audiences the opportunity to witness some of the most incredible artists performing.
As rap music continues to gain momentum globally, lollapalooza has evolved into an essential event for every rap music enthusiast.
Describe How Lollapalooza Has Evolved Into A Rap Music Festival In Recent Years.
Lollapalooza initially started in the 1990s as a rock music festival but has evolved over the years. Nowadays, it features a wide variety of music genres, and in recent years, it has become a rap music festival. Notably, rap music has become one of the most popular music genres globally, and lollapalooza recognized this trend early.
From its initial lineup of rock musicians, lollapalooza now features some of the world's top-earning rap musicians.
Discuss The Top Performers And Why This Festival Is A Must-Attend Event For Rap Music Fans.
Lollapalooza features some of the most significant performers in the rap music industry. The festival attracts top acts that put on electrifying performances that leave audiences awestruck. Below are some of the top performers that every rap music fan should look out for:
Kendrick lamar: Known for his poetic lyrics and signature sound, kendrick lamar has become one of the most influential rappers of his generation. His headlining performance at lollapalooza 2023 should not be missed.
Cardi b: Cardi b is one of the most recognizable faces in the rap music industry. Her unique style and ability to engage audiences have made her one of the top performers at lollapalooza.
Post malone: Post malone has made a name for himself with his blend of rap, pop, and rock music. His energetic performance at lollapalooza is a crowd favorite year after year.
Chance the rapper: Chance the rapper is one of the most innovative rappers of his generation. His music challenges traditional rap music conventions, making him a standout performer at lollapalooza.
Lollapalooza has become a must-attend event for rap music fans thanks to its high-quality lineup and reputation for attracting some of the industry's top-performing artists. Its evolution into a rap music festival shows that music festivals need to evolve to keep up with the trend and cater to their audiences' needs.
Mark your calendars for lollapalooza 2023, and don't miss the opportunity to witness some of the best performers in the rap music industry.
Coachella
Coachella: A Prestigious Platform For Up-And-Coming Rap Artists
Coachella is a music and arts festival that originated in 1999. It features diverse music genres, including indie rock, hip hop, and electronic dance music. But what sets coachella apart from other festivals is its reputation for being an influential platform for up-and-coming artists.
Here are some bullet points to help you understand how coachella is not only about rap music, but also a prestigious stage for the emergence of new artists:
Coachella provides exposure to new and upcoming rap artists, allowing them to reach a broader audience and increase their fan base.
Several artists have gained immense fame and critical acclaim after performing at coachella. Some of these artists include kendrick lamar, post malone, and childish gambino.
The festival has attracted attention from industry professionals, making it a popular destination for record labels, talent scouts, and other stakeholders seeking new talent.
Coachella'S Rap Music History And Memorable Performances
Coachella has played a significant role in shaping hip hop culture, cementing its reputation as a festival known to welcome rap acts. Over the years, coachella has featured some notable rap performances, making it a must-visit festival for fans of the genre.
Here are some memorable rap music performances at coachella over the years:
In 2001, cypress hill became the first rap group to perform at coachella, performing a high-energy set that wowed the crowd.
In 2002, n.e.r.d, fronted by the neptunes' pharrell williams, gave a show-stopping performance at coachella. The group's fusion of rock, hip hop, and soul was not quite what the festival-goers were used to, but it proved to be a hit.
In 2012, dr. dre, snoop dogg, eminem, and 50 cent gave an unforgettable performance featuring hologram versions of tupac shakur that left the audience stunned.
In 2018, beyoncé became the first black woman to headline the coachella festival, delivering a stunning performance that celebrated black culture, black excellence, and black history.
Coachella's commitment to curating diverse lineups has enabled it to become one of the most sought-after and influential festivals worldwide. With impressive past performances and an exciting future ahead, it's easy to see why coachella is a must-visit festival for music lovers of all genres, including hip hop and rap.
What To Expect At A Rap Music Festival
Are you looking forward to attending a rap music festival in 2023? If yes, then you are in for an unforgettable experience. The best rap music festivals are known for their energetic crowds, electrifying performances, and a fantastic atmosphere that sets them apart from other music festivals.
In this blog post, we will highlight what you should expect at a rap music festival and why you should not miss the opportunity to attend one.
Explain The Atmosphere And Vibe Of A Rap Music Festival, And What Sets It Apart From Other Music Festivals.
A rap music festival is all about energy and excitement. The music is loud, bass-heavy and strikes a chord with fans, creating an exhilarating atmosphere.
You will witness a culture that is different from other music festivals, with fashion, dance, and slang unique to the rap genre. It's a celebration of the hip-hop lifestyle that truly defines what rap music is all about.
The vibe at rap music festivals is unmatched, with fans from diverse backgrounds coming together to celebrate their love for the genre. Everyone is united by a shared love for rap, making the festival a place of positivity, acceptance, and fun.
The performances take on a life of their own, with headliners often bringing their signature style and production to create an unforgettable show. Wide audiences get up on their feet, dancing and cheering along with every beat.
Overall, the atmosphere and vibe of a rap music festival are what sets it apart from other music festivals. It's a time for music fans to unite and celebrate the passion, culture, and uniqueness of rap music.
You can expect to hear the latest hits and classic tracks from the best rap and hip-hop artists worldwide, performing live on stage throughout the festival.
Beyond the music, you can also expect to enjoy the best food, drinks, and merchandise stands the festival has to offer.
Events such as rap battles, dance performances, and rap workshops with industry professionals are also happening throughout these festivals.
You will get to enjoy the festival with other music fans from around the world, and immerse yourself in the vibrant rap music culture.
A rap music festival is one of the best experiences any music lover can have. The atmosphere and vibe of these events are unique, creating an environment where fans feel connected and part of a community. The music, the food, the merchandise, and the events all contribute to making a rap music festival an experience unlike any other.
So if you want to have the time of your life, and connect with the rap music community, a rap music festival is an event you don't want to miss in 2023.
The Music
Highlight The Types Of Rap Music That Festival-Goers Can Expect To Hear.
Rap music festivals have become increasingly popular over the years, and 2023 promises to be no different. The music will be the main attraction and, as always, festival-goers can expect a wide variety of rap music genres to be represented.
Here are some of the main types of rap music that attendees will hear:
Gangsta rap: This sub-genre is known for its aggressive lyrics and often contains references to crime, gangs, and violence.
Conscious rap: A socially aware form of rap that aims to raise awareness and address issues such as politics, inequality, and social injustice.
Dance rap: Characterized by catchy beats and a focus on danceable rhythms, dance rap is sure to get festival-goers moving.
Horrorcore rap: A sub-genre that features lyrics focused on horror themes, often inspired by horror movies and literature.
Trap: A sub-genre known for its heavy basslines and use of 808 drums, trap music is one of the most popular forms of rap today.
Variety Of Artists Who Perform And What To Expect From Their Performances.
One of the main attractions of rap music festivals is the variety of artists who perform. Attendees will have the chance to see both up-and-coming acts and established superstars. Here are some of the artists that fans can expect to see:
Lil nas x: Known for his blend of country and trap music, lil nas x is one of the hottest names in rap right now. Fans can expect his performances to be high-energy, with plenty of audience interaction.
Cardi b: An established superstar, cardi b is sure to put on an unforgettable show. Expect her performances to be fierce and unapologetic.
Kendrick lamar: One of the most critically acclaimed rappers of all time, kendrick lamar's performances are not to be missed. He has a reputation for bringing his unique brand of introspective and socially conscious rap to the stage, making for powerful and thought-provoking performances.
Megan thee stallion: Known for her empowering lyrics and commanding stage presence, fans can expect to be blown away by megan thee stallion's performances. She has a reputation for high-energy and a never-give-up attitude.
With so many talented artists taking the stage, rap music festival-goers are in for a treat in 2023. Get ready to experience a diverse range of rap music styles and incredible performances that will leave you feeling energized and inspired.
The Fashion
Rap music festivals are events where people come from all over to enjoy fantastic performances, and fashion is undoubtedly the icing on the cake. Attendees who dress appropriately for the occasion add to the overall vibe of the festival, emphasizing their enjoyment of the entire experience.
Fashion has always been an integral part of the rap culture. In this section, we will dive deep into how fashion sets the standard at rap music festivals and what attendees can wear to stand out.
Fashion and clothing have become an integral part of rap music festivals, contributing to the entire ambiance of the event. Here are some key points to consider when designing your festival outfit:
Think bold and vibrant. Feel free to wear colors that pop and standout. Experiment with patterns and stripes to add character to your outfit.
Streetwear is the ultimate choice for rap music festivals. It's comfortable, trendy, and classic. Sneakers, baggy or oversized clothes, and acid-washed denim are of the essence.
Accessories, such as hats, sunglasses, and jewelry, can not be underestimated. Small accessories can make a vast difference in an outfit, giving it a personal touch.
To fit in with the festival's unique style, it is essential to make an effort to stand out. It's not necessary to spend a fortune on clothes to achieve the ultimate festival look. Rather, be creative and add your artistic touch to your outfit.
Dressing appropriately for a rap music festival is fundamental for the overall experience. Wearing streetwear, experimenting with bold colors, patterns and stripes, and accessorizing with sunglasses, jewelry, and hats are the perfect way to fit in with the festival's fashion and set the tone for a great time.
The Experience
Rap music lovers, get ready to immerse yourself in the ultimate festival experience at rap music festivals 2023. Here's what you can expect from the festival in terms of food, activities, and accommodations.
Food
The festival offers a diverse range of culinary options and caters to different dietary preferences, including vegan and gluten-free. There will be food trucks dispersed throughout the grounds, each serving up delicious dishes from various cuisines. The food will be reasonably priced, allowing you to enjoy a filling meal without breaking the bank.
Activities
The festival is not just about the music—it's also about the experience. You can choose to participate in a range of activities, including:
Dance workshops
Graffiti sessions
Freestyle rap battles
Dj competitions
Artist meet and greets
Carnival games
There'll never be a dull moment with such a wide array of activities available.
Accommodations
Camping is available on the festival grounds, allowing you to remain immersed in the lively atmosphere 24/7. There are also several local hotels nearby if camping is not what you prefer. Please note that camping comes at an additional cost, and reservations are required in advance.
With exciting food, activities, and accommodations available, attendees of rap music festivals 2023 will undoubtedly have a fantastic time. Get ready to groove to the tunes of your favorite rappers while immersing yourself in the paramount festival experience.
Tips For Attending A Rap Music Festival
Attending a rap music festival can be a lot of fun, but it requires some preparation and planning to ensure that you enjoy yourself and stay safe. Here are some helpful tips for those who plan to attend a rap music festival:
What To Bring
Make sure to pack the following items:
Sunscreen to avoid sunburns
Comfortable shoes to walk around the venue
A hat to protect your head from the sun
A backpack to carry essentials, such as water, snacks, and a phone charger
Earplugs to protect your ears from loud music
How To Prepare
To ensure that you have a great time at the festival, consider the following:
Research the festival beforehand to learn more about the lineup, venue and schedule
Buy your tickets in advance to avoid long lines at the entrance
Dress for the weather, and be prepared for both rain and sun
Get plenty of rest before the festival to feel rested and ready to dance
How To Stay Safe While Having Fun
The most important thing is your safety, so keep these in mind:
Stay hydrated, drink plenty of water, and avoid over-consumption of alcohol
Use the buddy system to make sure no one is left alone
Be mindful of your belongings and keep them close
React quickly if someone around you appears to be in trouble or feeling ill
Familiarize yourself with the location of medical tents or first-aid stations in the venue.
Attending a rap music festival can be an incredible experience, but it's crucial to keep in mind that good preparation and safety measures are essential. By bringing the right gear, preparing in advance, and staying safe, you'll be sure to create memories that will last a lifetime.
Frequently Asked Questions On Rap Music Festivals 2023
When And Where Will The Rap Music Festivals 2023 Be Held?
The rap music festivals 2023 will be held on august 5–7, 2023, at the shoreline amphitheatre in california.
Which Artists Will Be Performing At The Rap Music Festivals 2023?
The festival will be featuring a wide range of artists, including kendrick lamar, drake, cardi b, j. cole, and travis scott, among others.
How Much Are The Tickets For The Rap Music Festivals 2023?
Ticket prices vary depending on the type of ticket and the day, ranging from $150 to $500 per day. A weekend pass costs approximately $1000.
What Measures Are Being Taken To Ensure The Safety Of Festival Attendees?
To ensure the safety of festival-goers, there will be an increased police presence and security measures, including bag inspections and metal detectors at entry points.
What Is The Age Requirement For Attending The Rap Music Festivals 2023?
The festival is open to all ages; however, attendees under the age of 18 must be accompanied by a parent or guardian. Id proof will be required for purchasing alcohol.
Conclusion
As we wind up our discussion about the most anticipated rap music festivals in 2023, it is apparent that the future looks bright for lovers of the genre. With the current momentum in the music industry, the festivals are expected to be nothing short of amazing.
The high-energy performances, the electric atmosphere, the chance to mingle with like-minded individuals, and the opportunity to listen to some of the biggest names in the business make for an experience like no other. While the pandemic caused havoc in the live music scene, it's clear that things are picking up again, and the world is ready to come together in celebration.
So, mark your calendars and get ready for an unforgettable experience. From hip-hop legends to up-and-coming artists, rap music festivals 2023 will cater to all your musical needs. Get your tickets, bring your a-game, and get ready to enjoy the most epic rap music festivals of all time!